Pediatric Chiropractic Care in Montgomery
Creating Healthy Families Begins With Children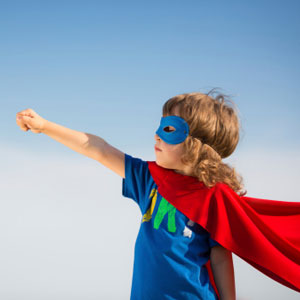 Pediatric chiropractic is all about giving little ones the ability to develop and function optimally. We believe it's vital for kids to get off to a good start in life by maximizing that function. It's been our experience that children under chiropractic care experience better immune system function, optimal brain development and enhancement in both cognitive and motor skills.
Dr. Jeremy de los Santos thinks you'll agree that it's easier to create good habits from the start, rather than trying to undo bad ones later in life. As your pediatric chiropractor, we love helping children. We find that kids are easy to work with, bring a joyful energy to the office and respond rapidly to our gentle care.
Benefits of Pediatric Chiropractic
Here are just some of the benefits we've seen in treating children in our office:
Better digestion
Decreased asthma, allergies and colic
Fewer colds and ear infections
Optimal neuroplasticity (brain and nerve development)
Increased ability to learn and focus
Improved posture
Resolution of breastfeeding issues
Strengthening of the immune system
One of our recent patients was a 4-year old little girl with severe bed-wetting problems. Her mom had to change the sheets on her bed every night. After a short period of receiving regular adjustments, the problem was resolved — as well as a lot of family stress.
Our Treatment Is Safe and Gentle
Whether your child is a newborn or in grade school, our care is safe and gentle. At Simple Life Chiropractic, we use about the same amount of force in adjusting your little one as we would in checking the ripeness of a tomato with our fingertips.
We also use noninvasive and painless nerve scan studies to isolate the spinal problem your child may be experiencing. Our computerized protocols have specific settings for infants, children and adults, so you can be certain that we'll be able to find the problem and correct it!
Please know that if your child is experiencing uncomfortable health issues, it's not your fault. Children are exposed to spinal misalignment as a natural course of life, often beginning with the birth process itself. Parents trust our experienced care, and we hope that you will, too. Contact Simple Life Chiropractic today for a convenient appointment!
CONTACT US »

Pediatric Chiropractic Care Montgomery | (936) 449-8110