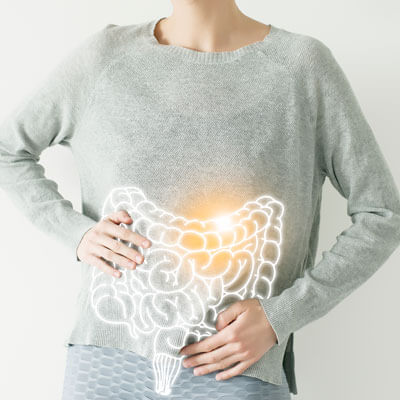 Leaky Gut
The Importance of Gut Health
There is a tremendous amount of misinformation about gut health in the media. At Simple Life Chiropractic, we strive to help patients understand how the health of their gut can contribute to various illnesses, including autoimmune diseases.
"Leaky gut," or intestinal permeability, is often misdiagnosed or ignored. We take a holistic approach to understand what patients are going through. Then we address the underlying triggers that limit their health.
Many common and serious conditions are related to gut health, including
Allergies
Asthma
Chronic fatigue
Chronic sinus issues
Crohn's disease
Diabetes
Eczema
GI issues
Headaches
Hives
Hormone imbalances
IBS
Lupus
Migraines
Rashes
Rheumatoid arthritis
Thyroid issues
Ulcerative colitis
Research also indicates that inflammation in the gut can contribute to ADD/ADHD symptoms.
Getting to the Bottom of the Problem
We have you complete a special intake form to help us understand what's going on with your health. Dr. Jeremy will go over this with you in detail. You'll watch our seminar on gut health, which will answer many common questions.
Dr. Jeremy and his team will design a customized care plan to help you get your gut working optimally. Everyone is different, so it may take a few weeks, several months, or even a year or more to restore health. Our goal is to help you get your life back.
In addition to supplementation and dietary support, many patients receive electro-regenerative therapy for leaky gut. This state-of-the-art technology helps with many gut-related issues, such as
Bloating
Constipation
Digestion
Insomnia
Intestinal discomfort
Liver toxicity
Liver function
Schedule Gut Health Care Today
Contact us today to book your first appointment. We will provide a receipt that you can submit to your insurance. Since most insurance does not cover this type of care, we keep our fees affordable.
CONTACT US »

Leaky Gut Treatment | (936) 449-8110